Internal audit helps you not only in risk management but in streamlining processes and in the successful implementation of business strategies as well.
Our internal auditing clients consist of various dynamic mid-market businesses.
When should an internal audit be conducted?
Are you in need of recommendations for risk management and internal control? Do you have a small financial administration team and you need help from outside your organisation?
We offer independent reviews and advice concerning internal control, risk management, and ethical issues.
In recent years, the need for risk management has increased and many companies are obliged by law to have an internal audit function. Expanding companies, as well as companies going through changes often face challenges regarding internal control and compliance.
Our team can conduct targeted internal audit assignments or handle your entire internal audit function.
How can we help?
If you have any questions or would like to find out more about how we can help, please fill in the form and we will contact you soon.
We customise our services for your specific needs
The need for advice often occurs at short notice. We offer a tailored and flexible service for your specific situation and issue.
Our internal audit services team helps you to find practical solutions for your risk management and internal control issues. We identify your areas for development and offer practical advice and proposals on how to overcome the issues.
Our services:
Special assignments
Risk analysis
Consulting
Outsourced internal audit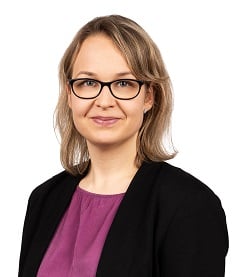 Get in touch
Business Risk Services, CIA, CRMA