In addition to statutory audit and internal audit, we provide first-rate IT audits, as well as other assurance engagements, such as audits of Business Finland accounts.
Our IT audit services help you evaluate and develop IT management that is relevant to your business, as well as identify potential risks to your information system controls and monitoring. With our service, your IT environment becomes a more secure, efficient and ready-made system that is even more prepared to meet the shifting challenges of your business environment.
Have you applied for or are you applying for Business Finland funding for your company? Our audit meets the conditions of the financing decision quickly and efficiently.
Contact us if you need support in areas such as:
Assessing the current state of information management, taking into account development targets
System control audits
Auditing of security standards
Audit of IT controls to ensure operational efficiency
Audit of Business Finland accounts
How can we help?
If you need any further information, please fill out the contact form and we will contact you soon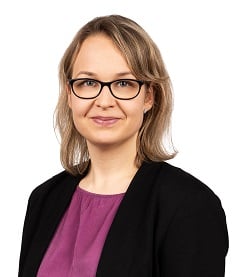 Get in touch
Business Risk Services, CIA, CRMA