Valuations
Understanding and increasing the value of your business is essential to business owners. Valuation performed by an independent party helps to recognise the key factors affecting the value of your business and provides information to support decision-making. The need for valuation can arise in connection with different situations e.g. mergers and acquisitions, disputes, tax and accounting purposes.
We apply suitable valuation methods for the situation such as discounted cash flow method or comparable company analysis. In addition to the valuation, we can provide support in other matters relating to the valuation case (e.g. taxation).
We offer valuation services for following purposes:
Transactions (e.g. mergers and acquisitions, offerings, succession plans)
Purchase price allocation
Tax related valuations
Valuation of contributed assets
Impairment testing
Disputes
Why Grant Thornton?
You'll work with a team that has strong valuation expertise combined with sector knowledge.
We customise our services to your specific needs.
How can we help?
Contact us
If you need any further information, please fill out the contact form and we will contact you soon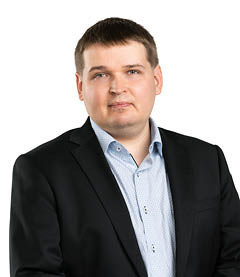 Get in touch
Senior Manager, Advisory